We Track Sustainability in Croplands and Nature.
Let's put Carbon Back into where it belongs to.
We use a combination of optical and microwave imageries as the raw data
Our approach is based on expertise of a team of plant science, remote sensing, ans soil science and  PhDs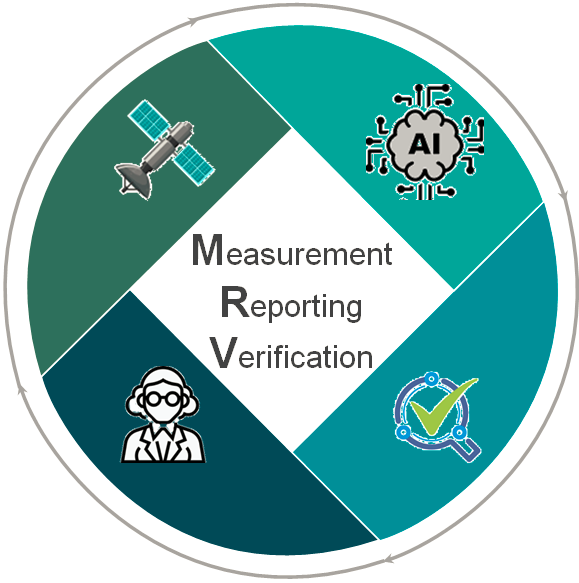 The processed satellite images are fed to our ML models and make predictions against our ground truth datasets
Ground Truth Verification
With robust statistical tools, we examine reliability of model outputs against stratified sampling
Using our image processing techniques, we evaluate any single parcel of land in any given area, and compare to other similar parcel in the same area.
We analyze historical trends in the area, and assess additionality of practices such as reduced logging, minimal tillage, cover crops and biodiversity.
Carbon that does not stay in soil or biomass is worth nothing. We monitor land use activity all year around and report any breach in integrity of credits issued.
Does capturing carbon at one place caused extra emission in another place? We use large scale satellite imaging analysis and change detection algorithms to locate any extra counter-practice in the area where carbon credit claimed.